If this is an EMERGENCY REQUEST (example: gas or water leak, electrical sparks, smoke, overflowing toilets, person trapped in elevator), call Facilities Management 24/7 at (310) 825-9236.
Service Request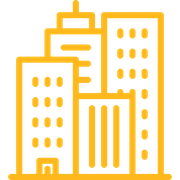 Non-urgent repair and maintenance of state-funded buildings, building systems, and grounds
Routine custodial services for public space areas
Annual inspections 
FSR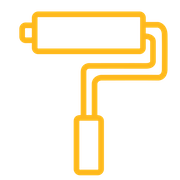 Maintenance and alterations to non-state funded spaces 
Alterations and special services for state-funded spaces, support outside of regular business hours
Request a written estimate
Requires a blanket number
---
Projects that are 1) greater than $35,000 in cost, 2) involve demolition, or 3) involve a change of use in space must submit a request on the 
Campus Capital Portal
before submitting a FSR.
Related Links
Note for students & local community: Recycling Request Form is for UCLA Campus Departments only. Please visit the Los Angeles Sanitation S.A.F.E. Center located at UCLA for disposal of universal, electronic, and hazardous waste. 
Frequently Asked Questions 
What is the difference between a Service Request and an FSR?

Service Request covers the services that are necessary to properly maintain state-funded campus buildings, grounds, and building systems. They include, but are not limited to, routine custodial services, repairs and maintenance of buildings due to normal wear and tear, etc. 

Common types of maintenance requests include temperature adjustments, relamping of ceiling fixtures, repairing leaky faucets, and unclogging drains. 

FSR covers maintenance and alterations requested by the client in non-state funded spaces, and are chargeable to the client.  Additionally, any work requested by the client to be performed outside of regular business hours will also require a FSR. 

Examples of such work include custodial services for special events, custodial services in off-master areas, installation of electrical outlets, increased HVAC for server rooms, shelving and redesign of offices, and maintenance of department equipment such as autoclaves and -80 freezers. 

How can I reach out to shops when I have questions about my project?

You can review our Directory to identify the manager or director to contact. 

You can also call Customer Relations at (310) 825-9236 so that they can direct your questions appropriately.

How do I check the status of the Service Request or FSR that I submitted?

You can check the status of your Service Request on the SR portal by providing the building/location, request ID number, or email address.

You can check on the status of your FSR on the FSR portal by providing the request or job number.