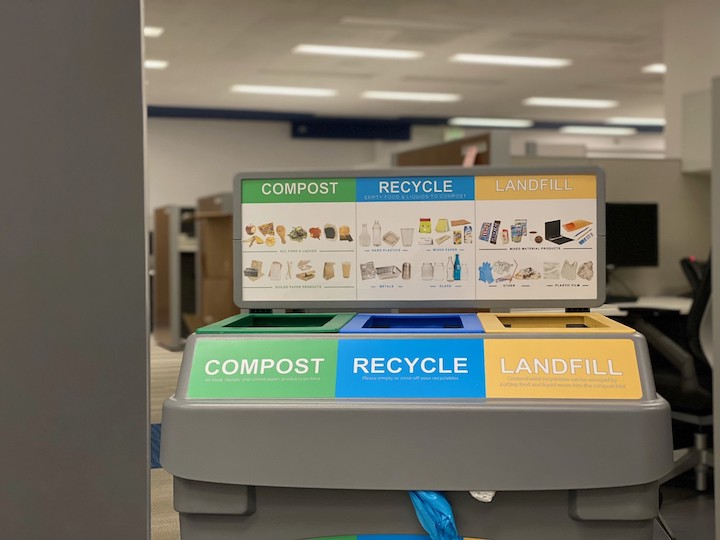 UCLA Sustainability has been working diligently to reduce what the university is throwing away, and protect air, water and soil from pollution. They have been encouraging UCLA students and staff to help reduce waste and increase diversion to landfill through participation in the Think Outside the Landfill Challenge.
The challenge features weekly waste-diversion tasks such as bringing your own bags to the supermarket, switching to rechargeable batteries, or shopping for clothes at a secondhand store. Students, faculty and staff who participate will be automatically entered into a random prize drawing, with a chance to win gift cards to the ASUCLA bookstore and Trader Joe's, UCLA apparel, an air fryer and more.
You can read more about these sustainability efforts and the impact on our campus at UCLA Newsroom.