Due to COVID-19, we have new protocols to follow while working/studying in UCLA spaces. To help navigate this new environment, Facilities Management has professionally printed and installed signage in most common/public areas. The signs were designed by the Physical Distancing Working Group under the Future Planning Task Force.
For your convenience, we have created a series of signage templates that can be downloaded and printed from your local printer and placed in your immediate area. Please ensure you follow the UCLA Departmental Regulations for Posting Signage. If you would like professionally printed signage for your immediate areas, please see the "Production Signage Orders" section below.
Downloadable Signage
General Reopening Sign
Event Entry signage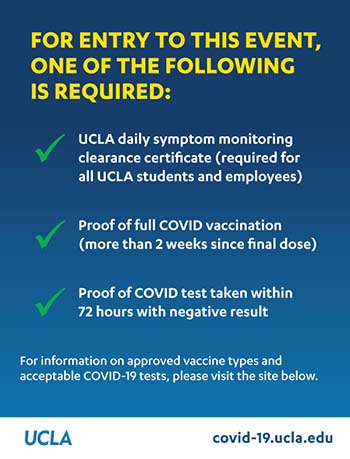 TV Screen Graphics
Handwashing sign
The following sign has been placed in campus restrooms. It can also be used for other sink areas.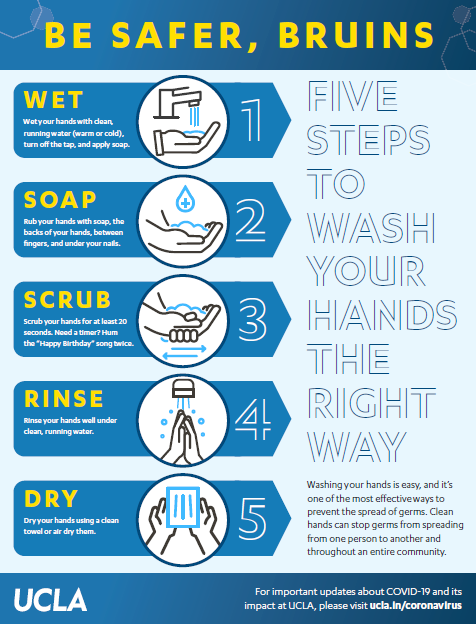 Face Covering Signs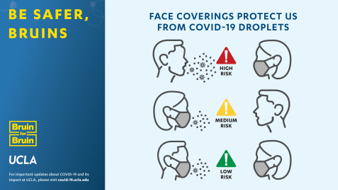 Shared Equipment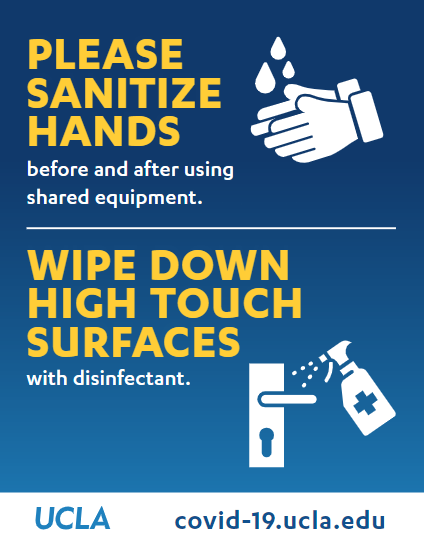 Archived/Not currently in use
Production Signage Orders 
To place an order of professionally printed signage, please fill out a Facilities Service Request.